Trumpets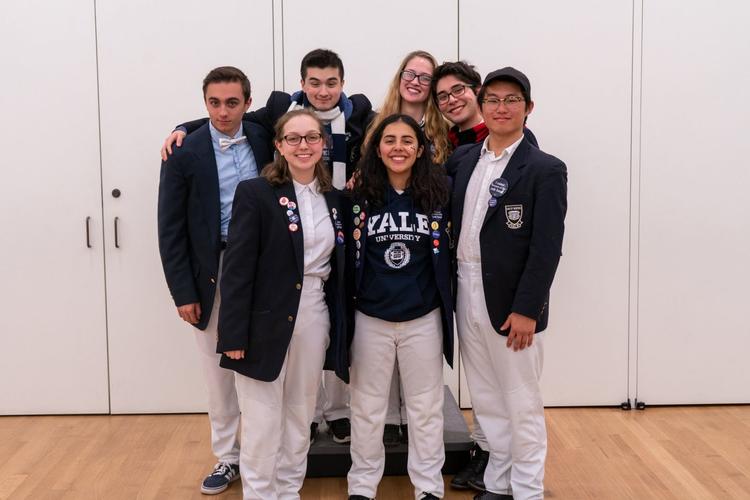 Section Leader: Hailey Dykstra
Trumpets are not just the most important instrument in the band: we ARE the band. When we play, people turn their heads. They can't take their eyes, or ears, off of us. And when we aren't playing, who cares? Let's be frank. It's about us.
It's not just that the trumpets are the most successful section in the bandroom, the classroom, and the bedroom. When you stop on the field at the Yale Bowl, and you feel the rush, you know that you're in the right place.
So what does it take to be in the YPMB trumpet section? The courage to say, "I am the greatest." The intelligence to know, "We are the greatest." The honesty to be able to say, "Hi, I'm better than you." The responsibility of knowing, "If it weren't for us, there wouldn't even be a band."
(Notice that you shouldn't worry about musical skills, or range, or anything like that. It's all about character.)
With such responsibility comes great honor and prestige. Once you're in the YPMB trumpet section, you're pretty much set for life…
You play the trumpet, and that's all you need… 
Got questions? Wanna join? Email Hailey, the section leader!
---
Trumpet Photos
Old Trumpet Photos: