Welcome
Welcome to the Yale Bands
Thomas C. Duffy, Director
Thomas C. Duffy
Wayne Escoffery, Director, Yale Jazz Ensembles 2021-22
Stephanie T. Hubbard, Operations and Productions Manager
Performance, Scholarship, an​d Leadership​
The Yale Bands is a thriving cultural community. Its members are given opportunities to prepare and perform great music; learn about the arts and their place in society and international cultures; and develop skills to become leaders. Through a robust series of musical activities, many Bands members work with and become serious performers, conductors, composers, arrangers, writers, archivists, historians, photographers, producers, choreographers, media producers, critics, and teachers. Band members develop and master these skills through service to the University, performing and producing commencement music, benefit concerts, university ceremonies, theater shows, international tours, reading sessions for classes, and special events. 
---
The Yale Concert Band is an ensemble of 45-60 wind, brass, and percussion players who perform repertoire ranging from wind band classics to premieres, commissions, and the newest wind band literature. 
---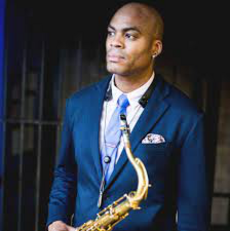 We are excited to introduce Grammy award-winning saxophonist and two-time Downbeat Critics Poll winner for both Tenor and Soprano saxophones Wayne Escoffery, who is directing this year's Yale Jazz Ensembles (big band and combos). In the tradition of Dizzy Gillespie, Jimmy Heath, Illinois Jacket, Slide Hampton and other Jazz legends before him, Escoffery will lead the Yale Jazz Ensemble big band with his horn by his side and at the ready for an occasional improvisational episode. The repertoire will include arrangements taken directly from seminal recordings of the Jazz masters. Students will be exposed to the Jazz language and feel through the repertoire, and significant solo time will be offered to those eager to improvise. 
---
The Yale Precision Marching Band is a scatter-style marching band that performs at Yale football, hockey, basketball, and other  games throughout the year. If you are interested in joining, email Drum Major Alex Wynn or Manager Mel Krusniak for more information or to register. 
---
Interested in Joining the Yale Bands?
Whether you're an incoming first-year or a veteran Yalie, we're glad you're interested. The three ensembles are comprised of more than 125 individuals. They make more than 60 appearances per year. There is a place for everyone in the Yale Bands: the Yale Concert Band is for Yale's finest classical wind players, the Yale Jazz Ensembles weave together musicians who play combo and big-band jazz, and the Yale Precision Marching Band wants to assemble the most fun, spirited group (with room for musicians and non-musicians alike) ever to set foot in New Haven. There is crossover between the ensembles, as some people play in two or even all three bands. The Yale Bands and their members are very important in Yale's musical world in general. You can hardly find a group of musicians on campus—chamber orchestras, woodwind or brass quintets, pit orchestras, saxophone quartets, theory & composition seminars, music history classes, or even rock bands and choruses—that isn't touched by the members of the Yale University Bands.
Prospective students are invited to set up a 15-minute Zoom meeting with Director of Bands Thomas C. Duffy.  Please send your appointment request to thomas.c.duffy@yale.edu.