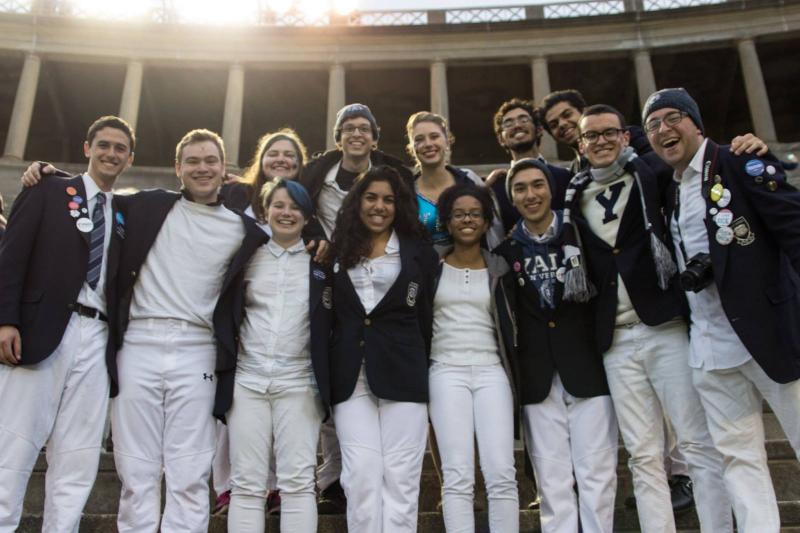 Section Leaders: Jocelyn Dicent and Jonathan Weiss
Welcome to Kappa Banga Banga, the YPMB percussion fraternity. We strike fear in the hearts of the uninitiated. Woodwinds cower when they see a pair of cymbals pointed in their direction. Opposing bands blanch when confronted with our sheer power. Parents hide their children when they hear "Heidy Teidy." But you don't have to be afraid—we're really very friendly!
We have snares. Basses. Quads. Cymbals. We don't understand the word "softer," but we do know how to play louder. Resistance is futile. You will spin around when we cadence. You will dance when we play "Omega." You will fall in love with the noise, the dripping blue face paint, the sound, the fury and the mad group love that is KBB. I mean, just look at us!
Got a question? Like to join the revelry and mayhem? Email Jocelyn or Jonathan, the section leaders.
---
KBB Photos: