About The Bands
Director of Bands: Thomas C. Duffy, D.M.A.
| | |
| --- | --- |
| Thomas C. Duffy is Professor (Adjunct) of Music and Director of University Bands at Yale University, where he has worked since 1982. He has established himself as a composer, a conductor, a teacher, an administrator, and a leader. His interests and research range from non-tonal analysis to jazz, from wind band history to creativity and the brain. Under his direction, the Yale Bands have performed at conferences of the College Band Directors National Association and New England College Band Association; for club audiences at NYC's Village Vanguard and Iridium, Ronnie Scotts's (London), and the Belmont (Bermuda); performed as part of the inaugural ceremonies for President George H.W. Bush; and concertized in nineteen countries in the course of sixteen international tours…  | |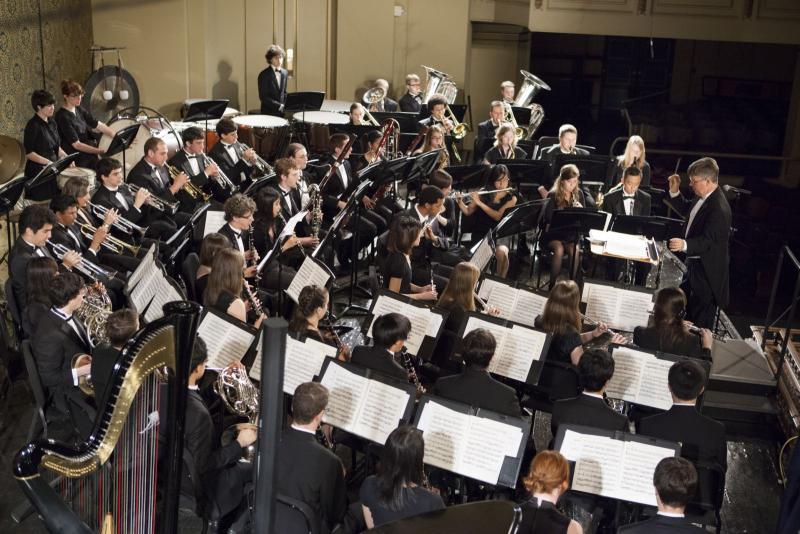 The Yale Concert Band is an ensemble of 45-55 wind, brass, and percussion players that performs repertoire ranging from wind band classics to premieres, commissions, and the newest wind band literature.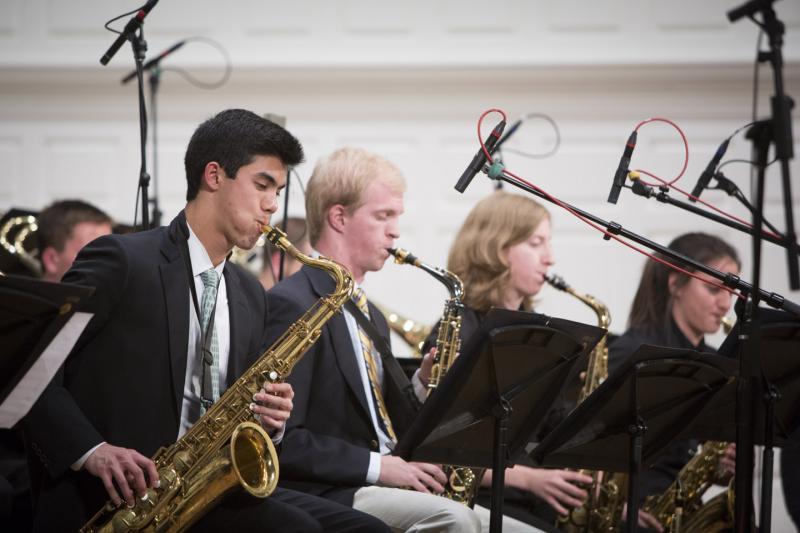 The Yale Jazz Ensemble is a seventeen-piece big band that performs a wide variety of music, from pieces from Yale's Benny Goodman archive to the newest, most progressive jazz compositions.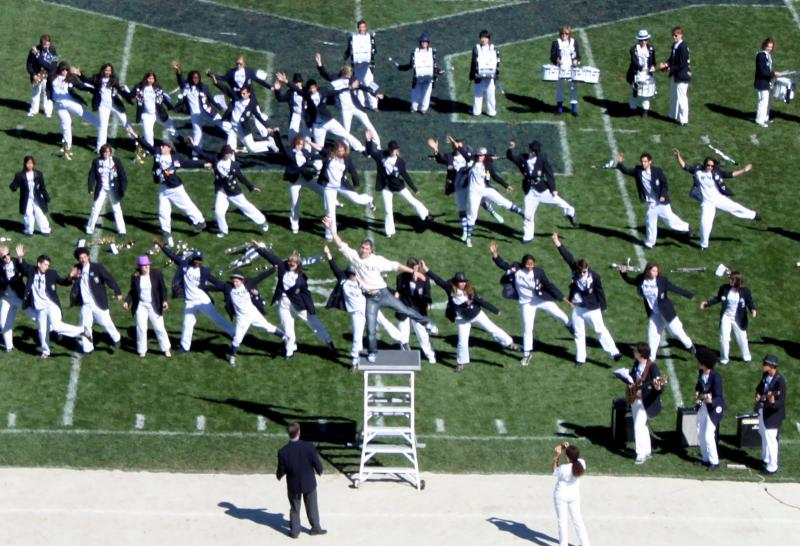 The Yale Precision Marching Band is a scatter-style marching band that performs at Yale football, hockey, and basketball games throughout the year.