Yale Concert Band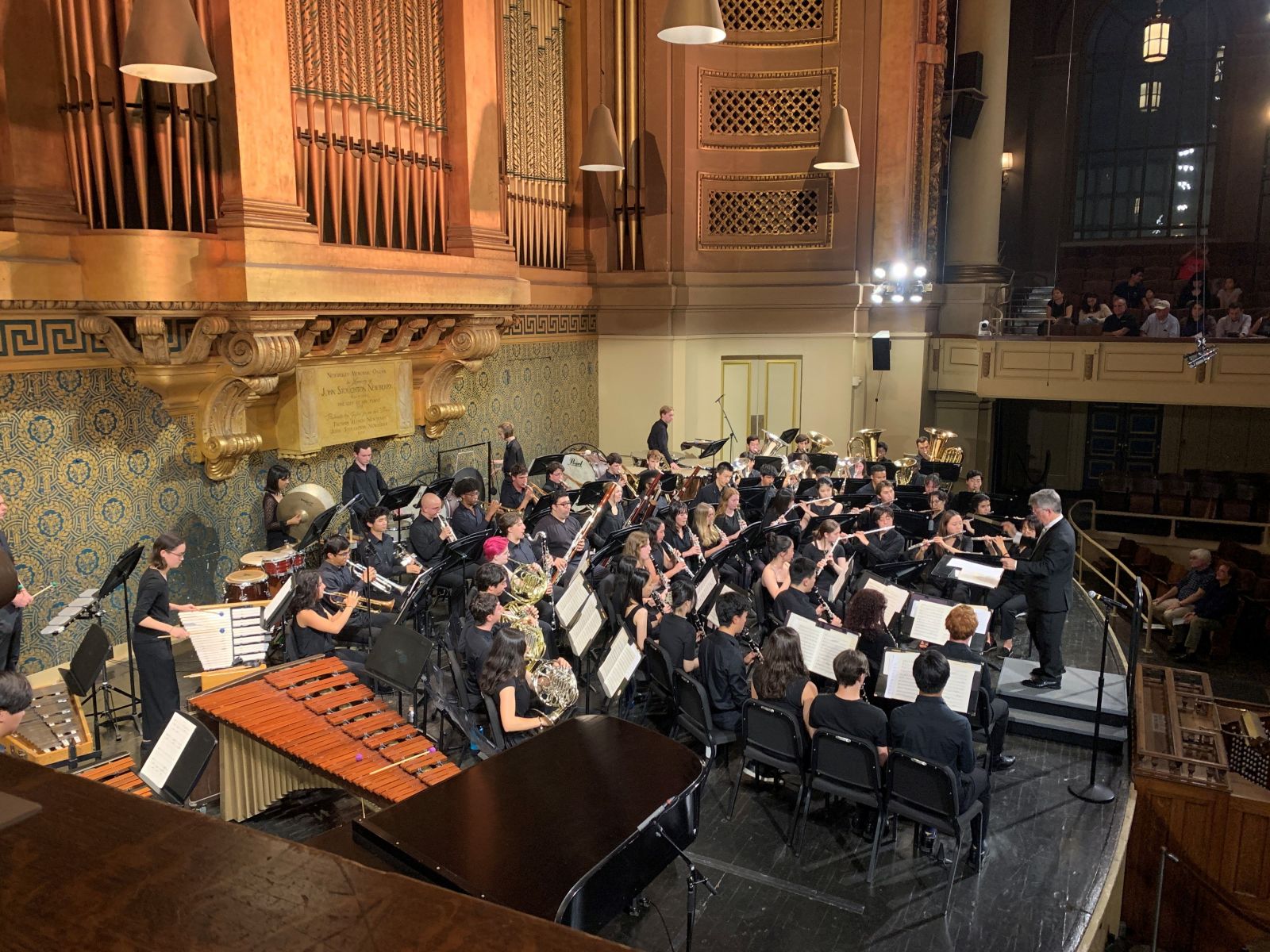 Thomas C. Duffy, Music Director
Stephanie Hubbard, Business Manager

---

The Yale Concert Band, a group of 45-60 wind, brass, and percussion players, embraces the aesthetics of the traditional wind band and the contemporary experimental ensemble. Our repertoire consists of a panoply of wind band classics; premieres by and commissions of Yale students, faculty and established world-class composers; and the newest wind band literature that incorporates electro-acoustic sounds, folk/rock/hip hop music, soloists, and theatrical trappings.

The Yale Concert Band regularly presents concerts to benefit causes and organizations, ranging from benefit concerts to support the work of New Haven's IRIS (Integrated Refugee and Immigrant Services (2017, 2018, 2019); to provide aid to the relief efforts after Hurricane Katrina (2005), floods in Myanmar (2007), tornadoes in the American midwest (2007), the earthquake in Haiti (2010), the tsunami in Japan (2011), and West African Ebola recovery efforts (2016).  In 1959, the Yale Concert Band became the first university band to produce an international concert tour, and, since then, has appeared in concerts in Japan, South Africa, Swaziland, Mexico, Brazil, Bermuda, Russia, Finland, the Czech Republic, Austria, Ireland, England, France, Italy, Denmark, Germany, Holland, Belgium, Lithuania, Latvia, Estonia, Ghana, Haiti, Greece, Australia, and Spain.