Katharine Walls
Katharine Walls SM '18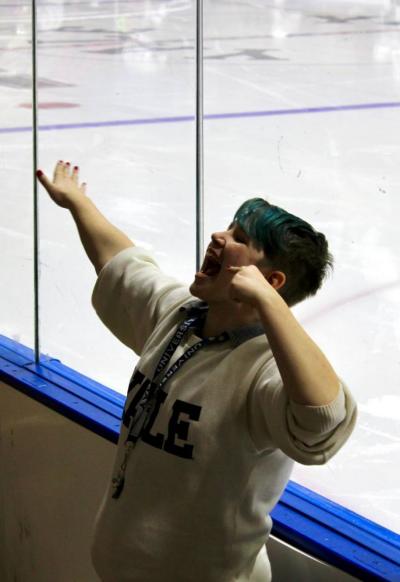 Katharine Walls, affectionately known as KWalls, is from Avondale Estates, Georgia, home of the nation's first Waffle House. She loves supersaturated sweet tea and liberally using the word "y'all." In high school, Katharine developed her love for the sports and perfected her whistle technique as a youth soccer referee. She also volunteered at a zoo and has found her experience working with wild animals not entirely different from the experience of running the YPMB.
If Katharine could turn into a cat, she would immediately.
When not with the YPMB, KWalls can be found at the Yale Women's Center dismantling the patriarchy or at the Peabody trying to convince her coworkers that "YPMB" does not stand for Yale Peabody Museum Band (though she would love to start such an organization). Prior to becoming Drum Major, Katharine was a section leader for KBB. She studies Ecology and Evolutionary Biology.
KWalls loves meeting and talking to new people, especially if the YPMB is involved.
---