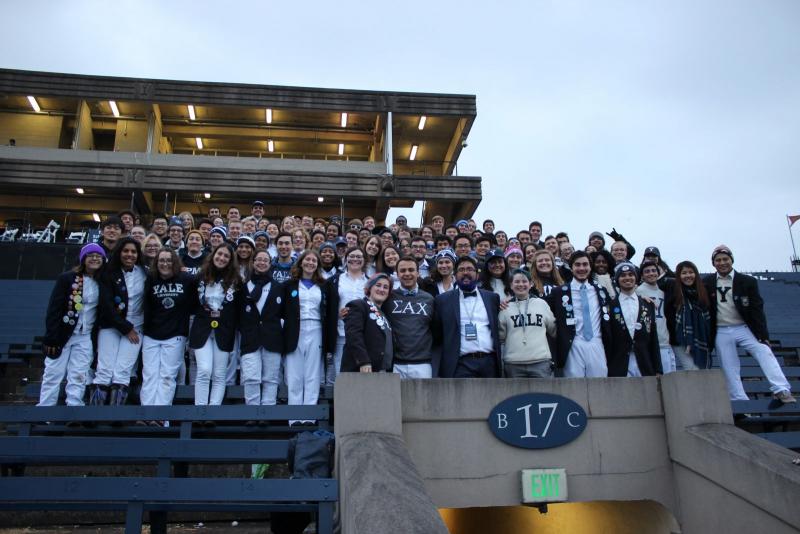 The Yale Precision Marching Band plays in support of Yale Athletics (football in the fall, basketball and hockey in the winter), both in New Haven and in various locales throughout the Northeast. For more information on who we are and what we do, check out the FAQ.

News

The YPMB now has an endowment! Thanks to Amy & P. Sheridan Schecher (class of 1980). Click here to see the official anouncement video.

Click here to leave a comment in Michele's memory.

 

 

Quick Links:

Potential Members: Join the Band!  Check out the FAQ for a basic idea of who we are and what we do.

Want to get a head start learning our fight songs? Download PDFs of instrumental parts here. 

Also, email us to get in contact with one of our officers.  

Alumni: Check out the Alumni Weekend Page for more information.

Contact the bands here.