The Centennial Moment
To celebrate the Yale Bands' centennial season, we will be publishing a piece of the Band Archives each week of the 2018-19 season: photos, concert programs, articles, letters, and posters that offer a glimpse into the first hundred years of the Yale Bands. Scroll down to see older posts!
September 11, 2018: 1939 Field Shows
In 1939, Yale's football team played and beat Michigan's in Ann Arbor! And the Yale Band was there, with four accordions in its ranks! The Michigan Band's script and formations present a tribute to mothers and dads for Homecoming Day. Yale's script and formation for the Princeton game of the same year focus on beer. Little Brown Jug — apparently the special request of "the boys at Yale" — was a hit by Glenn Miller, who would be commanding the 418th Army Air Force Technical Training Command Band, stationed at Yale University from January to June 1943.
---
---
September 3, 2018: 1930s Yale Clubs Reunion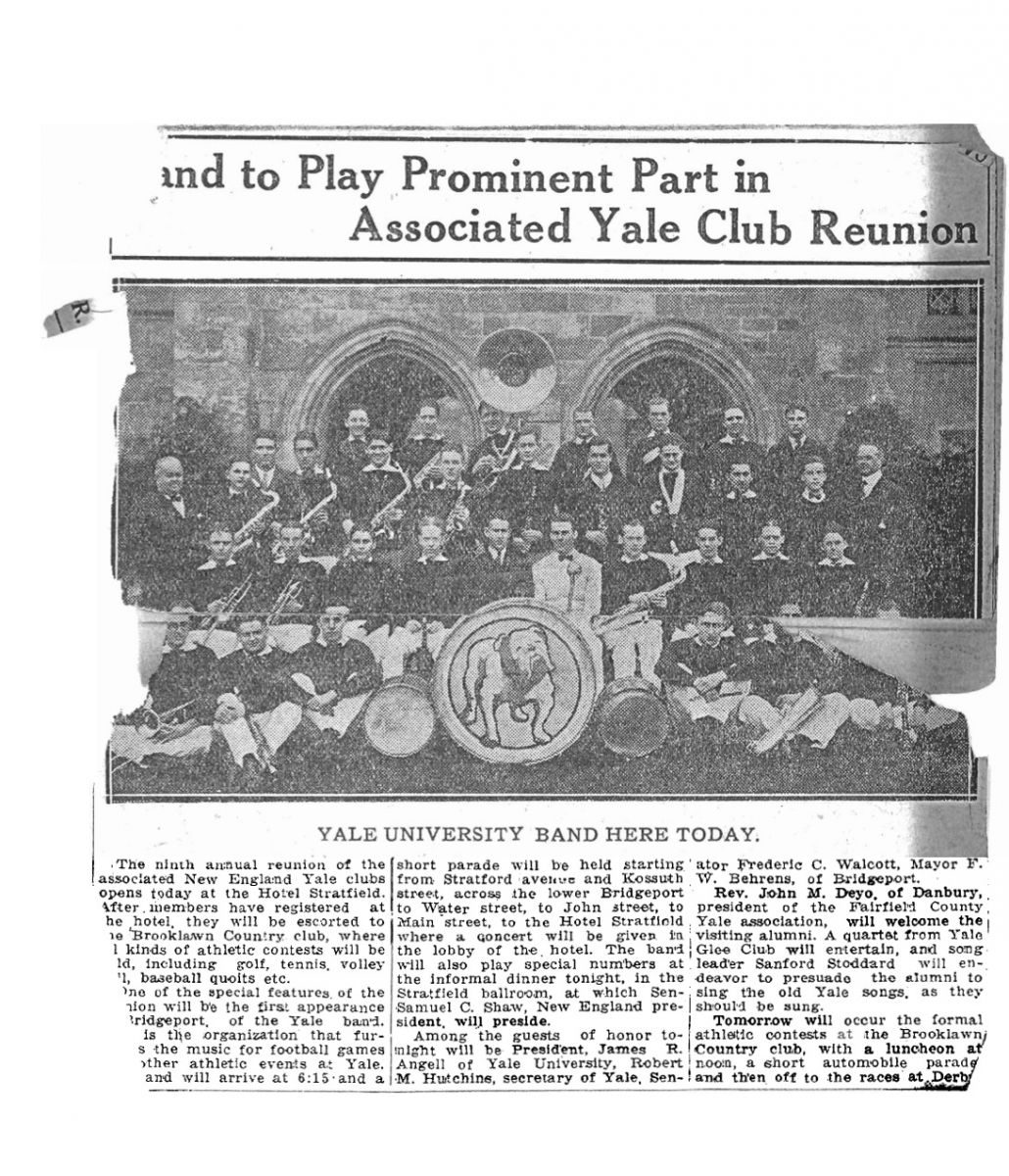 This 1930s local newspaper article reports that the Yale Band will provide the entertainment at a reunion of New England Yale Clubs.
---
August 27, 2018: 1926 Community Concert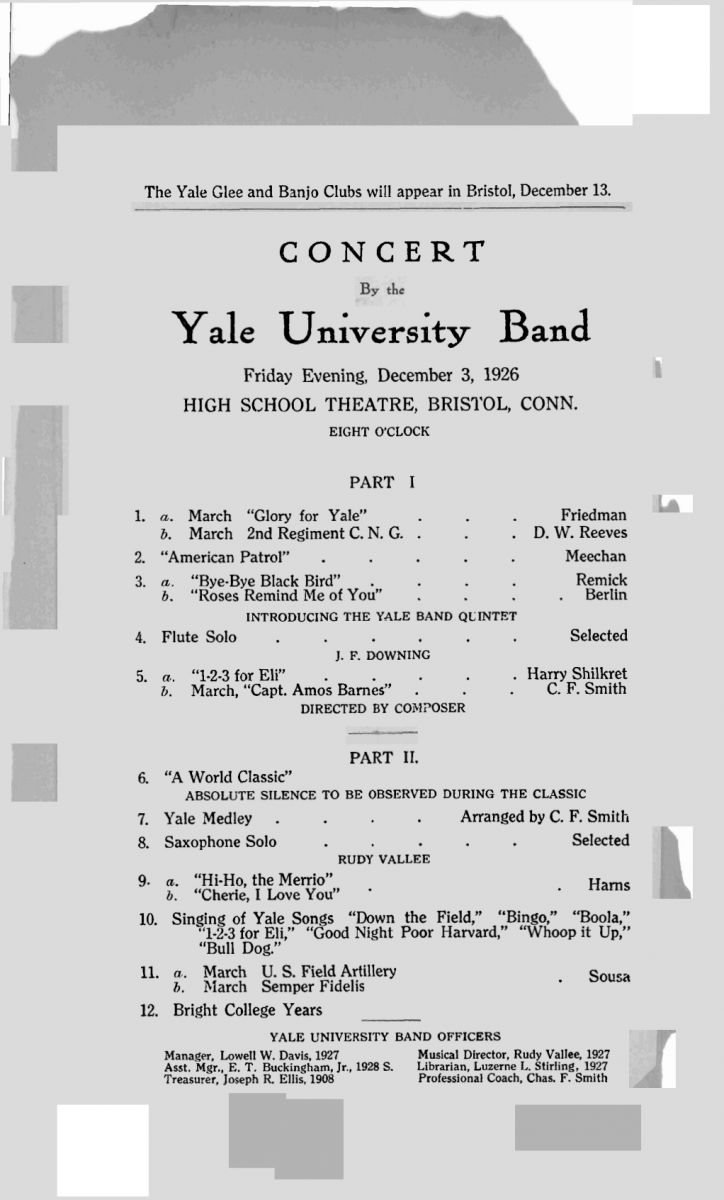 The Yale Band performs on December 3, 1926, at Bristol High School in Bristol, Connecticut. Notice the saxophone soloist, Rudy Vallee (Yale Class of 1927), America's "first crooner" and drum major of the 1927 Yale Band.
---
August 13, 2018: Band in the Pool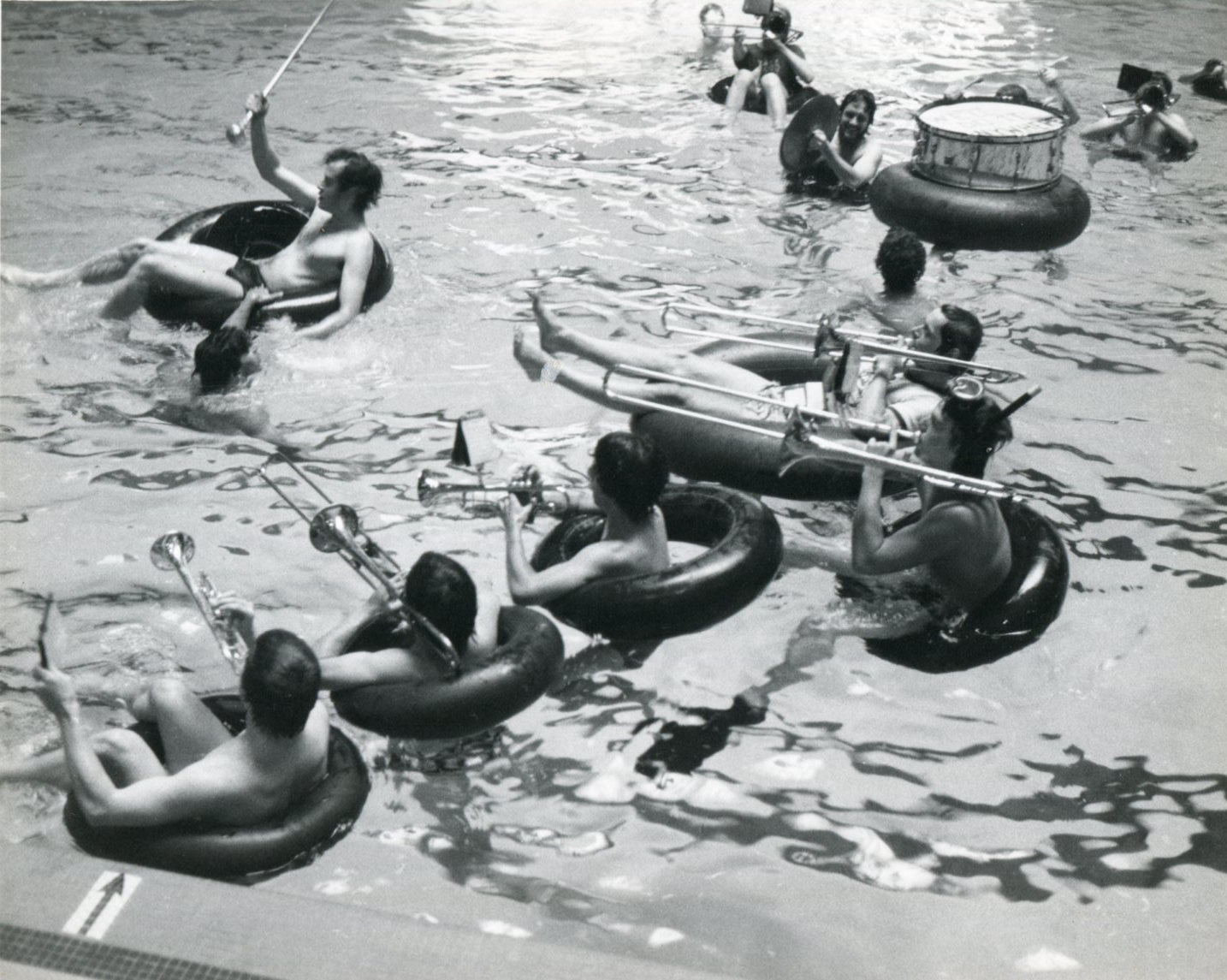 The Yale Precision Marching Band contributes its talents to a 1977 Yale swim meet in the Kiphuth Pool in the Payne Whitney Gymnasium.