Yale Concert Band Roster 2021-2022
Piccolo
Salena Huang GSAS '26
Flute
Rosa Kleinman BF '23, Principal
Rosa Kleinman is a sophomore in Benjamin Franklin studying economics and political science. She lives in northern New Jersey and has been playing flute for ten years. When not practicing, she enjoys reading, hiking, and listening to the Freakonomics podcast.
Veronica Brooks MC '24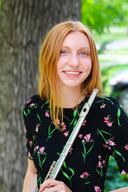 Veronica Brooks is a first-year flutist in Morse College planning to major in Molecular Biophysics & Biochemistry. Born and raised in Chicago, IL, she loves attending concerts, taking photos, and swimming in Lake Michigan. Besides music, Veronica enjoys going on hikes, reading, spending time with friends, and scuba diving.
Emily He DC '24
Seb Seager SM '23
Yaa Owusu JE '22

Yaa is a junior in Jonathan Edwards College pursuing a joint major in computer science and psychology. Before coming to Yale, she played the flute, piccolo, and alto saxophone in various ensembles, and also sang in choral groups. She joined the YCB her first semester at Yale because she was excited to have the opportunity to continue to develop her skills as a musician even though she chose to pursue a non-music related major. In addition to the Yale Concert Band, she participates in the Jonathan Edwards College Council, Code Haven, and is the Co-Head of the Yale Daily News Tech Team. Besides playing the flute, she loves to bike, watch movies with friends and try out new recipes!
Katherine Handler TC '22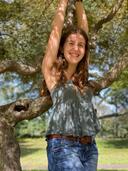 Katie is a rising senior in Trumbull College majoring in Ecology and Evolutionary Biology. She is currently taking time off from school and is working at a veterinary hospital before getting ready to apply to vet school. Katie has been playing flute for 13 years and served as one of YCB's social chairs last year. One of her fondest Yale memories is getting late night chai with the band! In addition to playing with the YCB, she loves being a member of pit orchestras. In her free time, you can find Katie either hiking in the woods, buying pens for her bullet journal, or watching Heartland, a television show about horses.
Elijah Bakaleynik DC '24
"I've never seen the Icarus story as a lesson about the limitations of humans. I see it as a lesson about the limitations of wax as an adhesive." - R. Munroe Cynical optimist, disillusioned engineering major (who needs quantum physics anyways?), irresponsible flautist and pianist. Avid player of 6-hour board games and DnD (presently lawful good dwarf sage gunslinger). Aspiring climber and self-taught programmer (Python is best) with strong opinions on hardware and Arduinos. Rest of the time spent with good sci-fi. Forward unto dawn.
Denise Peng '25
Oboe
Miranda Margulis-Ohnuma BR '23, Principal
Ana Rodrigues BR '25
Ryan Tie-Shue SM '22
Zara Ashford SY '25
Eb Clarinet
Bb Clarinet
Jalen Li PC '23, Principal Clarinet Chair
Benjamin Swinchoski BF '24
Daphne Zhu ES '22, Principal Clarinet Chair
Joshua Rothbaum TD '23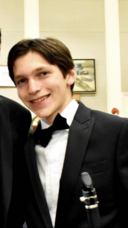 Joshua Rothbaum is a sophomore Applied Mathematics major in Timothy Dwight College. He was born and raised in Great Neck, NY, and has been playing the clarinet for ten years. He is also a passionate fan of the New York Mets and Roger Federer, and is an avid tennis player. When he's not making or listening to music, Josh can most often be found watching movies or playing blitz chess online between the hours of 11 pm and 6 am.
Jessica Liu GH '25
Daniel Denney ES '24
Kayleigh Hackett SY '25
Bb Bass Clarinet/Contrabass
Margalit Patry-Martin GH '25
Bassoon (seating TBD)
Pax Ryan BK '25, 
Katia Osorio YSM '22
Alto Saxophone
Tony Ruan BF '25, Principal
Sahil Mane TC '24
Matthew Fan BF '24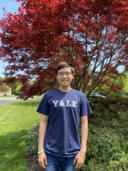 I am a first-year in Benjamin Franklin College, and I am originally from a suburb just outside of Philadelphia. When I am not playing music with the Yale Bands, I enjoy hiking with friends, making podcasts for the Yale Daily News, and writing articles for the Yale Scientific Magazine.
Dennis Lee DC '24
Alina Martel TC '23
A proud Minnesotan and Trumbullian, I enjoy all things band and STEM at Yale! When I'm not in Hendrie Hall with the YCB, YPMB, or YJE, I frequent the CEID and Bass Library religiously. In addition to music, neuroscience, and biology, my interests range from writing poetry to running to reading to making a mean cup of coffee. A notorious early bird, I often can be found awake at 5 a.m. (CST, mind you), and I believe firmly that nothing beats a sunrise and some early-morning conversation (though I am always up for sharing dinners and late-night study sessions, too)! Of all that I have experienced thus far at Yale, my experiences with the Yale Band community have been some of the most incredible; the hike up the Hendrie stairs is worth it!
Bb Tenor Saxophone
Aaron Yu MC '25, Principal
Esteban Figueroa MC '25
Eb Baritone Saxophone
Michael Chen GH '23
Cornet
James Brandfonbrener MC '22, Principal
Ethan Olim MY '25
Jordan Romano TC '25
Trumpet
Izzy Lopez MY '23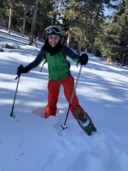 I'm a sophomore from Lakewood, Colorado, majoring in MB&B. Besides concert band, I play trumpet in the YPMB and a salsa band called Tertulia. When I'm not making music, I also participate in the women's club basketball team and enjoy going to the gym! My favorite pastime is hiking and spending time with my family.
French Horn (rotating)
Ava Conway YSM '22
Stephanie Fritz YSM '23
Torrin Hallett YSM '23
Kyle Thompson YSM '22
Keenan Miller DC '24
Trombone
Theo Haaks BR '24
Aaron Smith BF '25
Cody Uman MC '25
Euphonium
John Liu TD '25, Principal
Tuba
Bridget Conley YSM '23
Vivian Kung YSM '22
Piano
Noah Vinogradov TC '25
(Elijah Bakaleynik DC '24)
Harp
Bass
Percussion
Jacob Gutierrez YSM '22
Etai Smotrich-Barr DC '25
Max Su SY '25