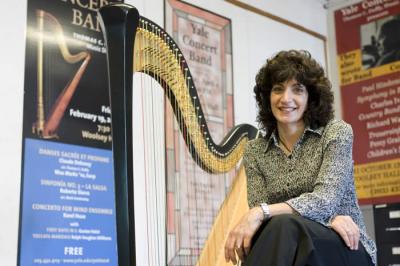 Stephanie T. Hubbard has been the Business Manager for the Yale Bands since July 1989. She takes care of the endless logistical, budgetary and miscellaneous details of the program, from which we would die of exhaustion if we tried to do ourselves.
 
Stephanie was a bandie, too. She played trombone in bands and orchestras from elementary school throughout college.
 
Currently, Stephanie volunteers as publicity chair of "Odyssey: A Greek Festival", the state of Connecticut's largest Greek food and cultural festival, held every Labor Day Weekend on the grounds of St. Barbara Greek Orthodox Church in Orange.
 
In May of 2006, she was married to her wonderful husband, Tom. The YPMB was there when she exited the church, and serenaded the wedding party with the theme from Love Boat.